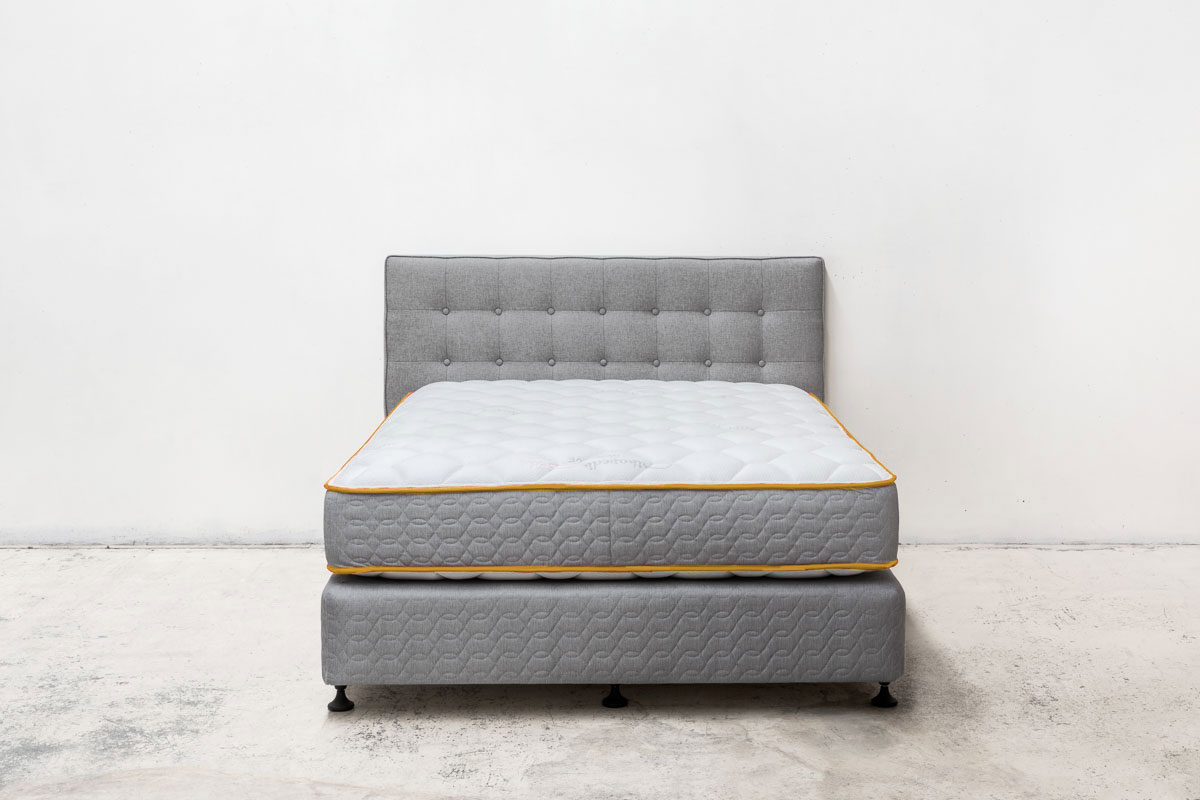 Memory Foam Mattress
Specs
Firm Coil Spring System
High quality, Firm Bonnell spring system.
Box foam edge supports
Metal edge supports run around the ends of your mattress, layered with extra firm foam to ensure shape and structural longevity.
Firm density foam
A felt pad followed by a high quality 50mm thick Firm foam layer sits on top of your springs adding perfect support to the Memory foam layer thats about to placed on top.
Memory foam
A high quality 50mm thick Memory foam layer sits on top of your firm foam adding support and more importantly the luxurious comfort that only memory foam can provide.
Double sided
This is the only mattress in our range that can not be flipped due to the thickness of foams needed.
Adaptive Technology Quilting
ADAPTIVE is an intelligent textile technology that responds to environmental changes like temperature and moisture level. Applied to bedding textiles, ADAPTIVE keeps you comfortably cool and dry throughout the night to improve your sleep quality.
Australian Made, By Hand, By us Â
10 year warranty